Look Forward to Your Dental Visit!
Personalized care for you and your smile.
Going to the dentist twice a year for routine dental exams and professional cleanings isn't always a priority for busy families, but it should be. Having your mouth examined and cleaned by a professional can make a significant difference in the overall health, comfort, and beauty of your most prized possession: your smile. If it's been a while since you've had your teeth professionally cleaned, don't put it off any longer. Taking the time to care for your mouth by thoroughly brushing, flossing, and visiting the dentist every six months for routine check-ups and cleanings is the best way to keep your smile healthy for a lifetime. Dr. Gould and the friendly team at Trail West Family Dentistry are committed to making caring for your family's teeth as comfortable and convenient as possible. Here's what you should know before scheduling a dental cleaning at Trail West Family Dentistry.
Is a Dental Cleaning the Same as a Dental Exam?
Since dental cleanings usually follow immediately after a regular dental exam, many people don't realize that they are two separate procedures. During a dental exam:
X-rays of your mouth will be taken to show Dr. Gould what is happening beneath the surface of your gums and teeth.

Gould will examine your mouth, checking for any signs of disease, such as cavities, gum disease, and oral cancer.

Gould will recommend how you should best care for your mouth, as well as discuss any procedures needed to restore the health of your mouth.
 Once your dental exam is complete, a dental hygienist will proceed with your professional teeth cleaning. This consists of:
Checking the condition of your gums

Using special tools to carefully scrape tartar and plaque build-up from your teeth's surface

Flossing between your teeth

Polishing your teeth with a fluoride paste
You can expect your dental cleaning to take about 45 minutes, but the length will depend on the overall health of your teeth. Additionally, professional teeth cleanings are pain-free for most patients. If you are uncomfortable during your procedure, however, be sure to let the dental hygienist know.
Why Are Dental Cleaning Important?
Dental cleanings are a vital part of preventative dental care and essential to keeping your teeth and gums healthy and strong. When you skip your routine dental cleanings, you are putting your mouth at risk of developing oral health problems that could carry disease to other parts of your body, especially your cardiovascular system. Even though your teeth may appear to be in good condition to you, dental cleanings are vital to remove the sticky plaque that can cause oral health concerns, such as gingivitis.
How Much Does a Dental Cleaning Cost?
Most dental insurance plans cover routine dental cleanings. Contact our office for more information on what exactly your dental insurance plan provides.
How Often Should I Get My Teeth Cleaned?
The American Dental Association advises people to have a professional teeth cleaning every six months, along with routine dental exams. In some circumstances, patients may need to have their teeth cleaned more frequently in order to get an oral health problem under control, such as gum disease. Once your condition has been resolved, your check-ups and cleanings can be extended again. Dr. Gould will recommend how often you should have your teeth cleaned during your check-up.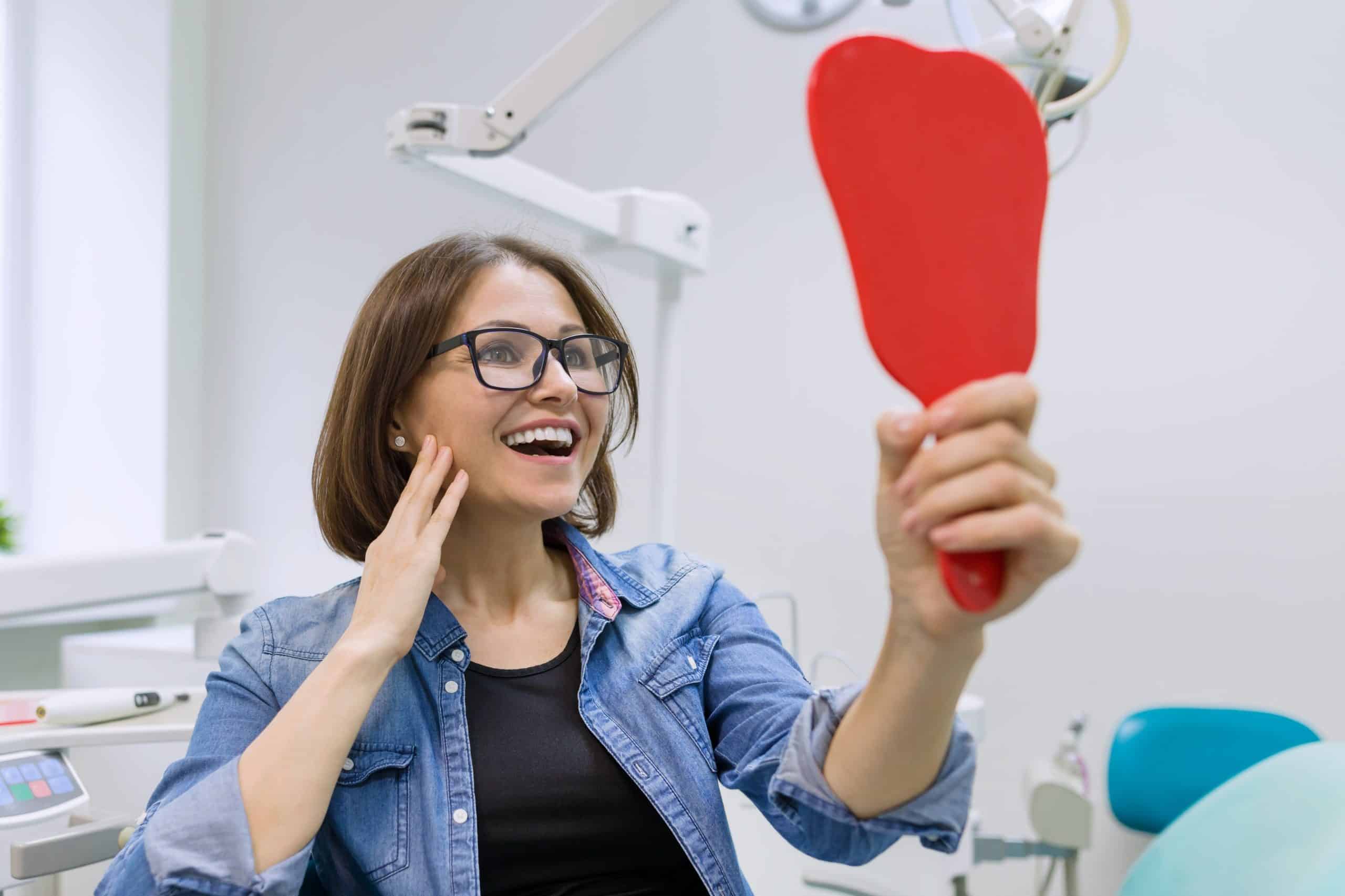 Schedule Dental Cleanings for the Whole Family
Trail West Family Dentistry is eager to meet the unique dental needs of everyone in your family. Dr. Gould and his trusted team are committed to providing personalized, compassionate, progressive dental care to each patient they have the privilege of caring for. Contact us today to schedule your next affordable teeth cleaning and dental exam. Let us show you how convenient caring for your family's smiles can be!